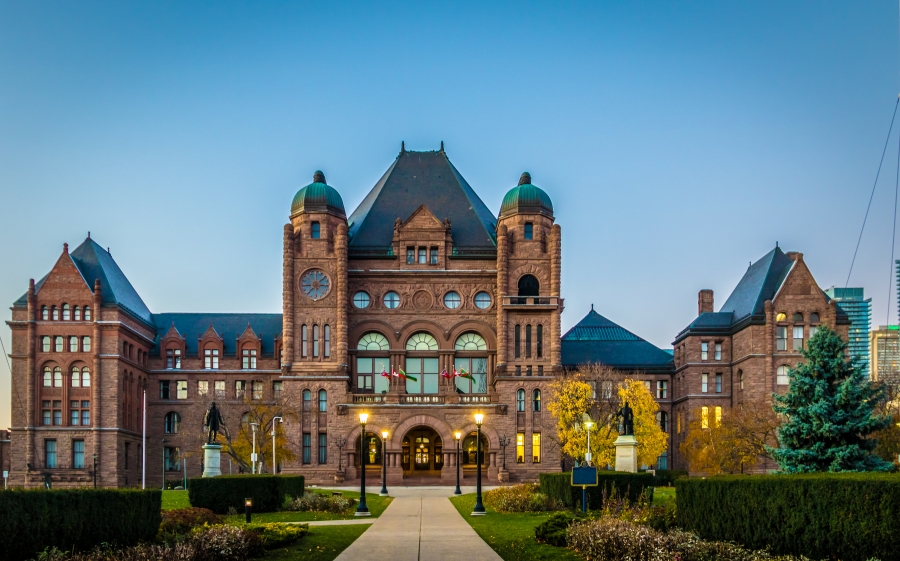 As a Local Distribution Company, London Hydro is regulated by the Ontario Energy Board (OEB) a crown corporation that is responsible for overseeing the Province's electricity and natural gas sectors and all of its participants. London Hydro's rate applications must be approved through a complex hearing process from the OEB. The OEB also sets the prices for Regulated Price Plan time-of-use electricity rates and approves the rates for distribution/delivery and transmission. In short, they are the regulatory policy makers and it is our job to inform you on our regulatory activities.
This page contains important information on any filings, regulatory proceedings or other matters relating to our regulator.
Ontario Energy Board Scorecard
Ontario's Electricity Supply Mix 2020 Data 
Electricity Sources

 Ontario's Electricity Mix*

Nuclear Energy

56.8%

 Water Power

 24.4%

Natural Gas

6.3% 

Wind

8.7%

Solar PV

2.4%

Bioenergy

0.5% 

Non-Contracted

0.9%

* Includes Lennox and dual fuel (natural gas/bioenergy) consistent with IESO.

** IESO's embedded generation data set combines biomass and gas.
*** Non-Contracted represents a variety of fuel types that the IESO is unable to

categorize due to a lack of information from Local Distribution Companies (LDCs).

 

Note: Figures may not add to 100% due to rounding.
Please click here to view the English version of Ontario's System-Wide Electricity Supply Mix Data.
Active Applications
| | |
| --- | --- |
| OEB Case Number   |  Applications For |
| | May 1, 2023 IRM Rate Application |
Application Archives
| | |
| --- | --- |
| OEB Case Number  |  Applications For |
| EB-2018-0051 | May 1, 2019 IRM Rate Application |
| EB-2018-0118 | London Hydro 71.4 Green Button Application |
| EB-2017-0059 | May 1, 2018 IRM Rate Application |
| EB-2016-0091 | 2017 Cost of Service |
| EB-2016-0146 | Application for new Cellular Meter Read Charge |
| EB-2015-0087 | May1, 2016 IRM Rate Application |
| EB-2015-0289 | Application for a Licence Amendment to exempt London Hydro Inc. from Section 5.1.3 a) of the Distribution System Code until December 31, 2016 |
| EB-2014-0292 | Application for a Licence Amendment to exempt London Hydro Inc. from Section 5.13 a) of the Distribution System Code until December 31, 2015 |
| EB-2014-0092 | May 1, 2015 IRM Rate Application |
| EB-2014-0196 | Application for an Accounting Order to establish deferral and variance accounts to record transitional adjustments to retiree life insurance benefits |
| EB-2013-0150 | May 1, 2014 IRM Rate Application |
| EB-2012-0380 | Application for Disposition of the Balances of Group 1 Deferral and Variance Accounts |
| EB-2012-0146 | May 1, 2013 COS Rate Application |
| EB-2012-0187 | Application for 2012 Smart Meter Cost Recoveries |
| EB-2012-0296 | Application under Section 86 (1) (b) of the Ontario Energy Board Act, 1998 |
| EB-2012-0220 | Motion for a Review of the Board's Decision Dated April 4, 2012 |
| EB-2011-0181 | May 1, 2012 IRM Rate Application |
| EB-2010-0097 | May 1, 2011 IRM Rate Application |
| EB-2009-0235 | May 1, 2010 IRM Rate Application |
| EB-2008-0235 | May 1, 2009 COS Rate Application |
| EB-2007-0844 | May 1, 2008 IRM Rate Application |
| EB-2007-0552 | May 1, 2007 IRM Rate Application |
| EB-2007-0017 | Make changes to its Conservation and Demand Management Plan |
| EB-2006-0127 | Amendment to the Decision and Order in proceeding RP-2005-0020/EB2005-0389 |